5 Cute Ideas For Flower Photoshoot!
When thinking of bright Photoshoot, the flower is the first element to strike a mind that is bright, beautiful, and has symbolical meanings. Using flowers for adding beauty and meaning to the frame is a common practice among photographers.
However, there are different ideas that you can be choosy towards, but we are stating the cute ideas for flower inspired Photoshoot for helping you with Photoshoot. You can be experimental with flowers as props and get versatile pictures surely.
Five cute ideas for flower photoshoot!
Flowers are indeed cute and bright, so you can attain as many cute photos you like. Let us look into different ideas for flower photoshoot to click adorable pictures.
Flower bouquet and puppy: to add the cuteness to the frame along with flowers, it is a better choice to pick for the puppy. The model can hold a bouquet and smile to the little pup, which would frame full of bliss.

Farm and flower: standing beside nature can help you to capture some of the great pictures of all time. You can consider clicking photos on a farm with a hand full of flowers, and you can click some bright pictures. To get aesthetic pictures, it is better to choose time around sunset.
B& w candid pictures: it is not essential to fill the frame with bright colors to get cute and happy pictures; instead, black and white can add glory to the frame. When you want to be experimental with photos, try for b&w candid pictures with flowers that will result in pure beauty.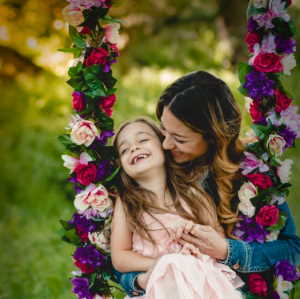 A wide smile: nothing can be better than a wide smile, and flowers would be good enough to compliment the complete look. All you need to do is pose a simple pose, and a wide smile can be helpful in clicking some great pictures.
Chair and flowers: to have some cool clicks, it is great to choose for a chair as an additional prop and flowers. It can help you to have amazing pictures that would be full of bliss and make you look even more adorable.
Hence, these are some of the cute ideas with flower-themed Photoshoot for girls that can help you clicking some great pictures. All of these ideas are easy to practice and fun too. You can surely be considerable about the details mentioned above and help you with cute pictures with simple additional props.